Stunning, eclectic watchmaking...
The Brillier collections of timepiece designs offer a fashionable spectrum of colors, textures, and finishes. Our collections are created to appeal to many different trends and styles, timeless or otherwise. Brillier's design philosophy infuses practical elegance with contemporary fashion while staying committed to quality and dependability.
Thank you to all the Veterans and active duty service members.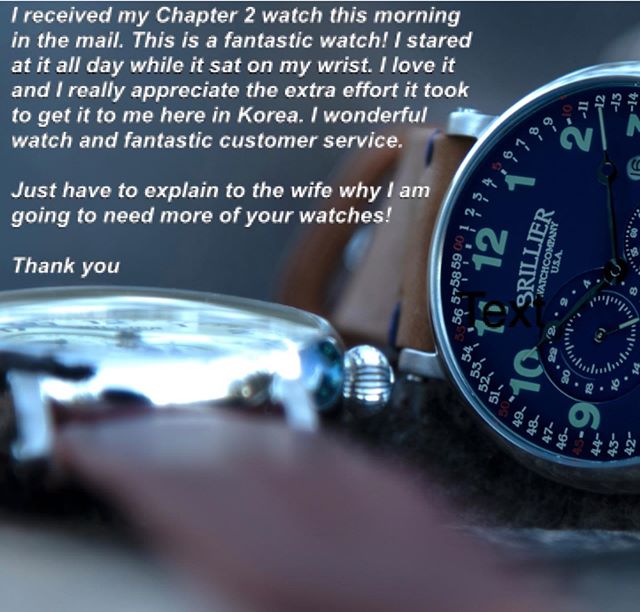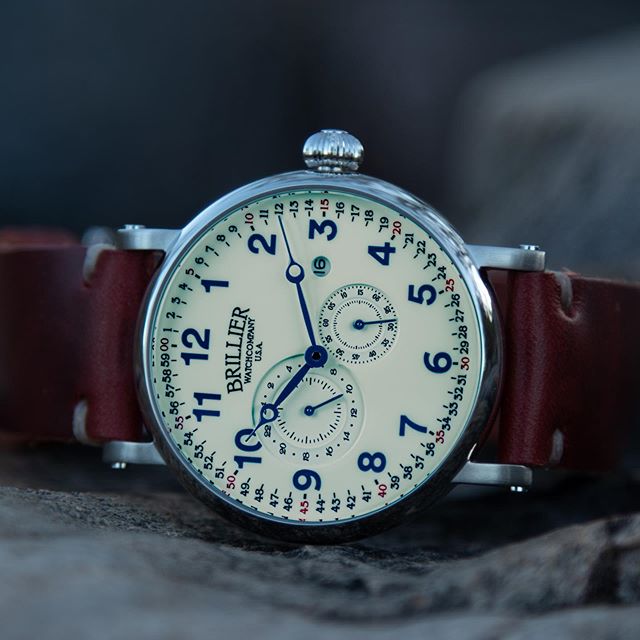 Designed, assembled, tested, and regulated in the USA, the limited edition mechanical Americana Eastern Standard timepiece features the famous Montgomery dial with distinct hour figures, upright minute divisions and larger numerals in red for the 5-minute intervals. Preferred by the trainmen working on the American railroads in the early 1900s, this dial configuration offered a precise reading of time to the nearest minute. #Brillier #Americana #Jackfoster #Horween #FTS #usaa
Fall colors starting to come in... Check out the Americana Railroad Mechanical collection available with an assortment of Made in USA Horween straps by @jackfosterusa #Brillier #Americana #Horween #BuiltbetterintheUSA #FTS #USA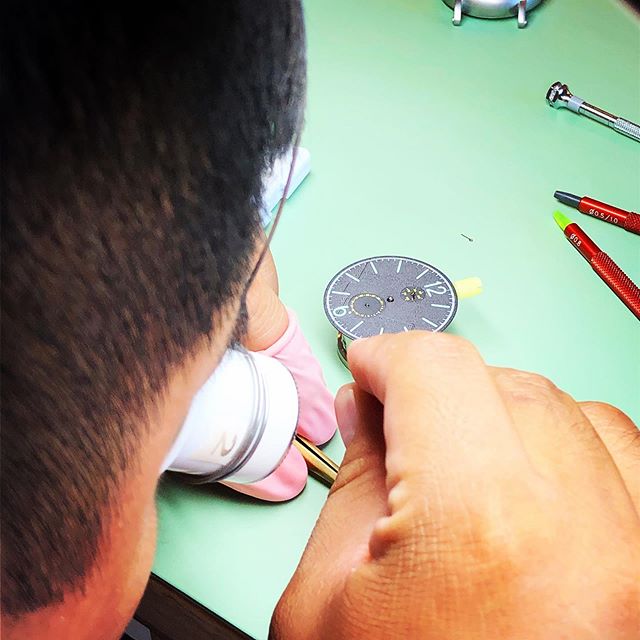 A glimpse into our expert US assembly of the #Ameriquartz powered Americana Chapter 3 collection #AirWing #Airforce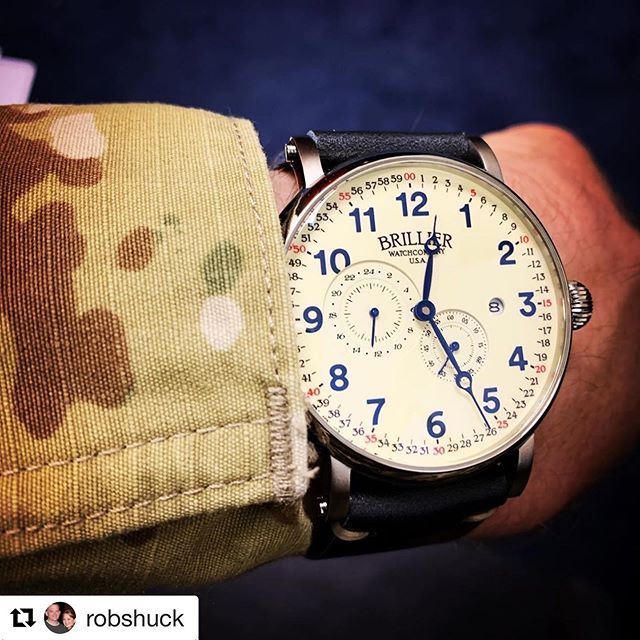 Proudly worn by patriots! Thanks @robshuck for all that you do! 💪🇺🇸 #Repost @robshuck ・・・ My Brillier Americana Chapter watch arrived safely to Korea.